Health
Meet our Founder - Rick Beardsell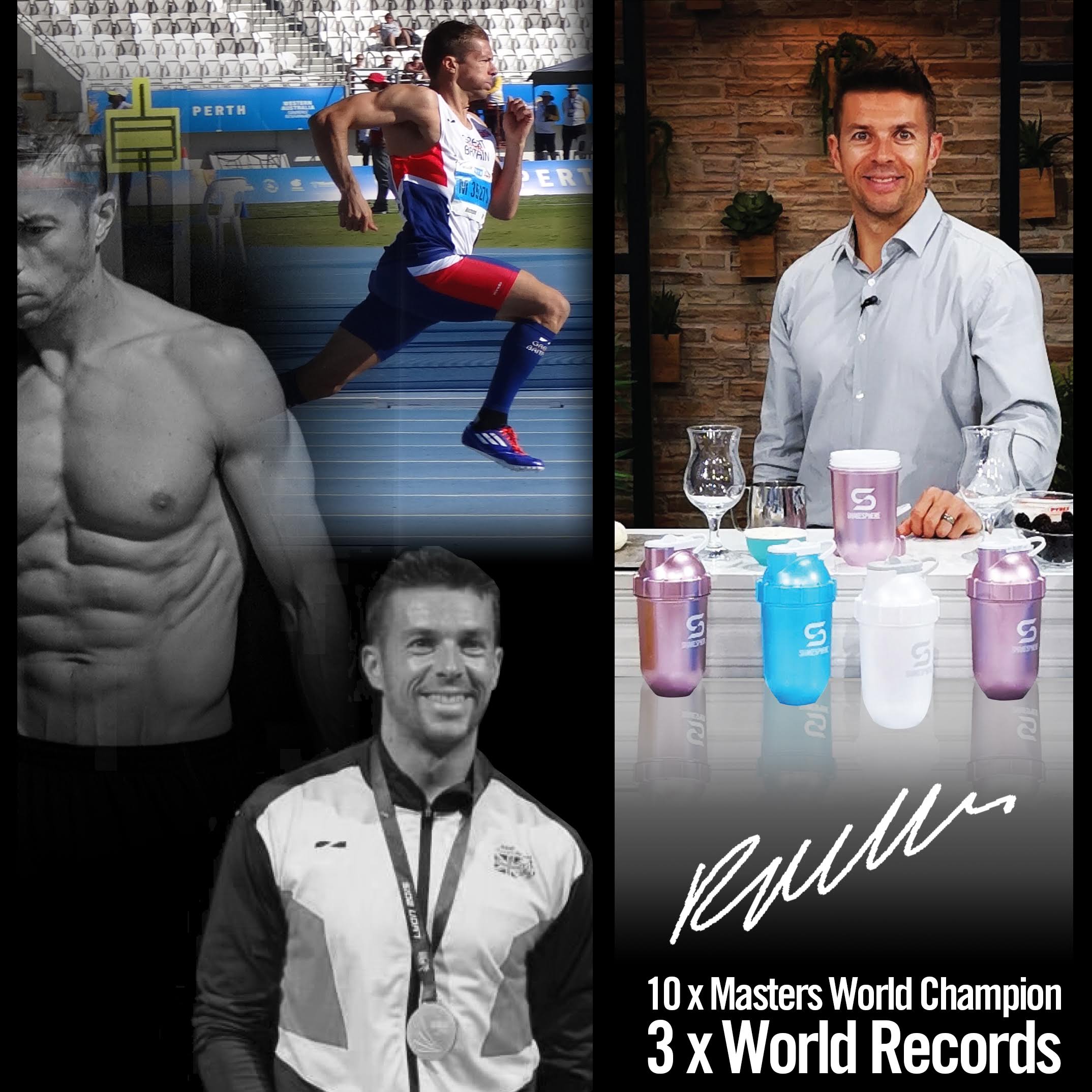 ShakeSphere is an award-winning shaker bottle manufacturer founded upon the needs of athletes, fitness enthusiasts, and bodybuilders for a cleaner, cheaper protein-shaking solution. Reflecting the drive of our CEO and founder – Rick Beardsell, an elite sprinter with numerous World and European Masters titles – we strive to improve the health, wellbeing, and happiness of everyone who uses our products. We do so by combining the intimacy of a family business with a globally connected clientele across 22 countries.
What has now materialised into an international success story began as one bold vision. CEO Rick Beardsell was determined to shake up the norm of inefficient and unhygienic shaker bottles. Back in 2017, he pitched his vision on Dragon's Den. Impressed by Rick's entrepreneurial spirit, Tej Lalvani and Deborah Meaden believed in ShakeSphere's potential and collectively invested £75,000 into our young business. Their support, together with Rick's sheer dedication and round-the-clock commitment to realising his vision, resulted in sales of over 1 million shakers worldwide across the following two years. We feel that we now have the best shaker on the market and have received awards from Men's Health and Amazon to justify such claims.
Our remarkable expansion in a short space of time has not been without its challenges. In November 2019, Rick was diagnosed with testicular cancer and was told it had spread to his lungs and pancreas. Worried whether ShakeSphere would survive should he not be around to pass it on, Rick nonetheless focused his energy on the positives. The news that a baby boy was on the way, combined with the support of his wife and young son, no doubt went some way towards defeating the cancer by May 2020. But, more than that, it was Rick's mental toughness in all that he does that allowed him to overcome such a formidable threat to his life.
In Rick's own words, battling cancer has been a blessing-in-disguise, opening his eyes to getting through the more trivial disappointments in life. Subsequently, as another challenge in COVID-19 looms, we know we can ride out the storm. In fact, we are expanding right now into Korea and Taiwan, and have been approached by a number of retailers to break into the European market. Under the leadership of Rick, who is now training to break another athletic record, we will keep pushing to revolutionise the fitness industry and make a little difference to the lives of more and more people throughout the world.